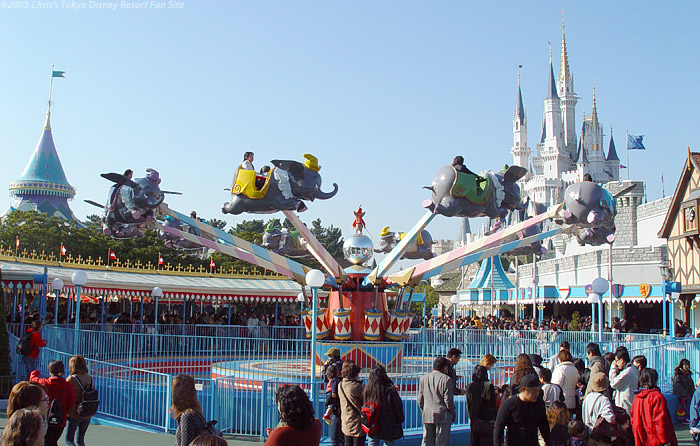 Dumbo The Flying Elephant is a ride intended for the younger members of the family. Climb aboard Dumbo for a "carrousel ride in the air."
Because seating capacity is limited, waiting times can be quite long. Even a seemingly short line can mean 30 minutes or more before boarding. The ride lasts a quick 1 minute and 30 seconds.
Although functionally the same as the Dumbo attraction at Disneyland in California, Tokyo Disneyland's Dumbo is the "old style" design and doesn't look as fanciful or attractive as California's version.