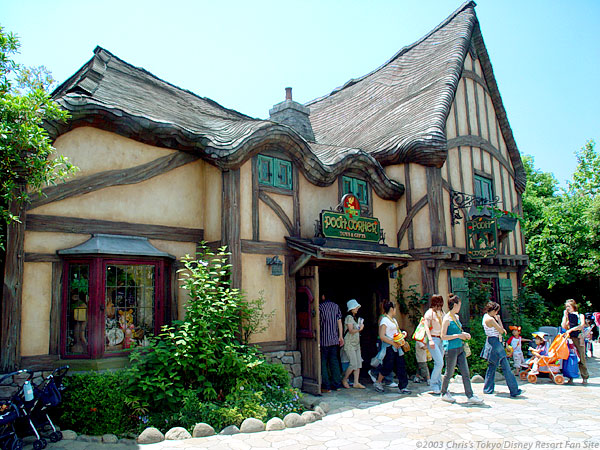 As its name might suggest, Pooh Corner is dedicated exclusively to Winnie the Pooh. It is directly adjacent to Pooh's Hunny Hunt; in fact, as you disembark Pooh's Hunny Hunt you exit right into Pooh Corner.
Like Pooh's Hunny Hunt, the theming of Pooh Corner is exceptionally well done. The merchandise you will find here is pretty much the same thing you will find in most of the Park's gift shops; the difference is that everything here is either shaped like or has a picture of one of the characters from the Winnie the Pooh stories.
Pooh Corner is always crowded; sometimes it's hard to even move around. It's worth stopping by however just to have a look around at the merchandise and the decor.