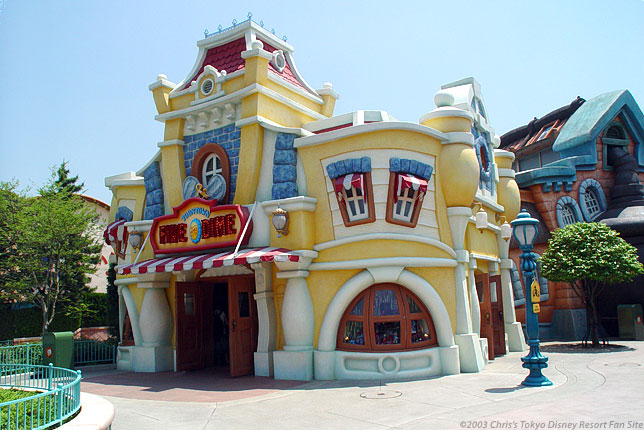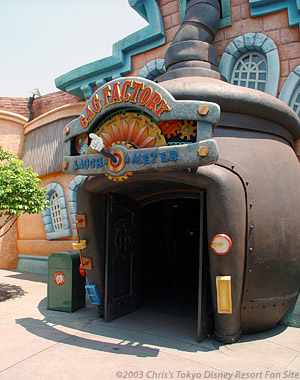 The Gag Factory is Toontown's major souvenir store. Despite the name, there aren't many gags available here. You will find a whole lot of Tokyo Disneyland souvenir merchandise, particularly the kind featuring famous Disney characters.
When you walk in the door, you'll probably notice the Gag Factory's most prominent feature: a giant "gag making machine". The main part of the machine is located in the center of the store. Hands, suspended above the store by a cable and pulley system, bring parts to the machine where they are converted to gag items and then taken to the warehouse by an additional set of suspended hands. This and other decorative items around the store solidify this shop's wackiness.
It should be noted that this shop has a second name: The Toontown Five & Dime. You'll find the names on signs above the two main entrance doors, but rest assured, no matter which door you go through you'll be entering the same shop.