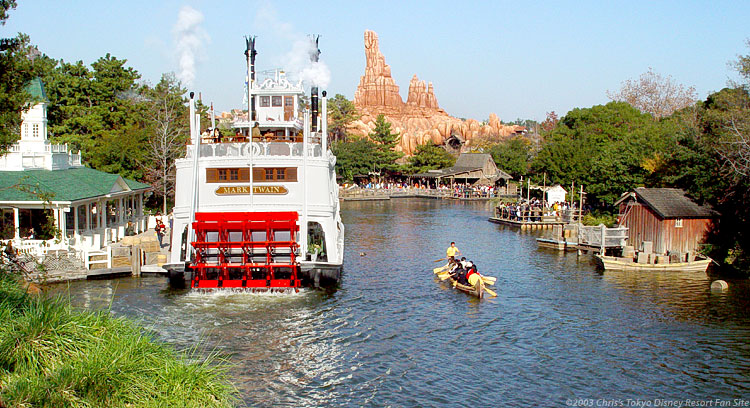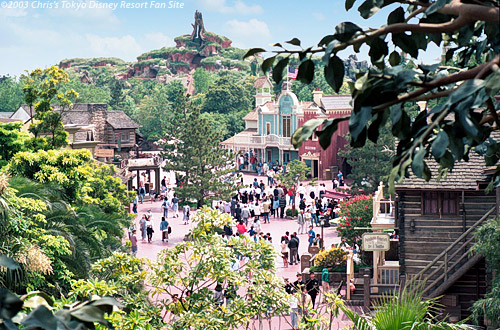 Westernland is a land unique to Tokyo Disneyland—sort of. Westernland is Tokyo Disneyland's equivalent to other Disney theme parks' Frontierland, the primary difference being its name. The layout is not the same, but the theme (America's "Old West") and the selection of attractions are. So why not just call it Frontierland? My somewhat-educated guess is that the term "Westernland" is more understandable to the Japanese people.
As mentioned above, Westernland's theme is strongly seated in America's Old West. Shops like the Trading Post and the General Store, and attractions like Big Thunder Mountain Railroad and the Mark Twain Riverboat help set the stage. And although the Western River Railroad is technically located in Adventureland, the better part of its route runs through Westernland.
Some of most interesting and overlooked thematic items are the abundance of signs and placards that can be seen around Westernland. Some are humorous and some are not, but all look just right and are yet another example of how small details contribute to what makes a "land" in a Disney theme park so absorbing. Look for these and other wonders as you're strolling through Westernland.