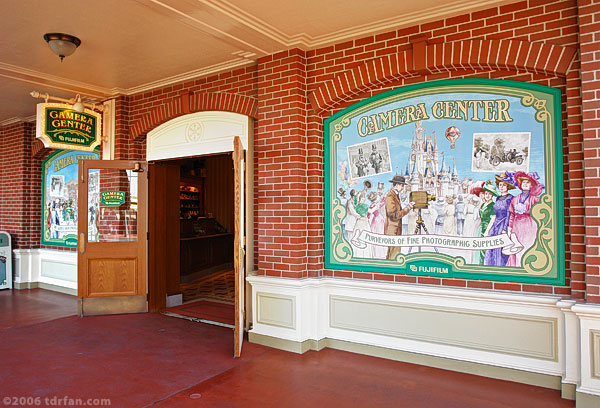 At the Camera Center you can find just about everything for your picture-taking needs. Film is available of course, but you can also find a variety of cameras from the simple point-and-shoot kind to expensive medium format devices. If you've forgotten your camera at home or back at the hotel, you may want to purchase a disposable camera. These one-time use cameras are lightweight, and take surprisingly good photos.
Camera Center's main draw is the while-you-wait photo development service. Recently they've added kiosks to allow printing of digital photos. What makes the photo printing service here so popular is that you can get a Disney-themed overlay on your finished photos, usually in the form of a graphic frame around the outer edge.
Camera Center is a little tricky to find. It's located outside World Bazaar, near the main entrance, on the right side as you're facing towards the Castle.