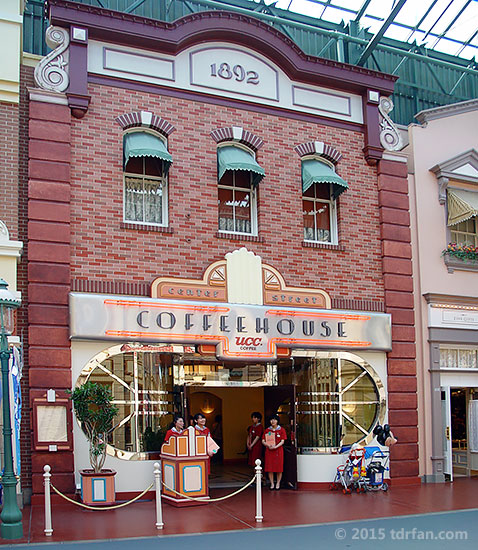 The Center Street Coffeehouse gets its name from where it's located: Center Street, the cross street that runs through World Bazaar. It's loosely patterned after a typical American diner from the early half of the 20th century.
In true coffee shop style, you can find a wide variety of food here. Menu items include spaghetti with meat sauce, clam chowder (the red kind—I haven't found white clam chowder in Tokyo Disneyland), and a variety of chicken dishes.
This is also a nice place to come for breakfast, and if you choose to eat here in the morning you'll be able to order a jumbo Mickey Mouse-shaped pancake.