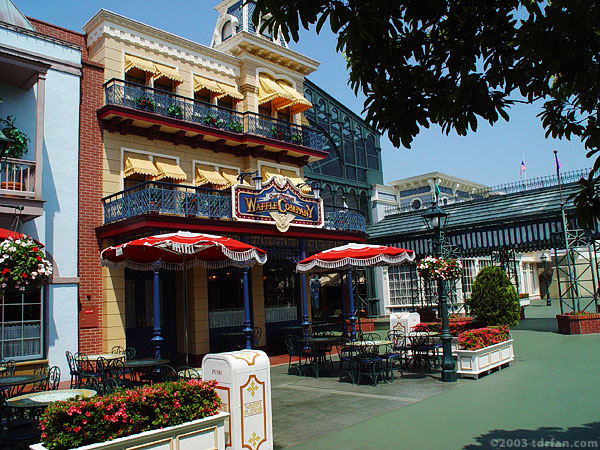 This is the newest eatery in World Bazaar. Here you can order a jumbo-sized, Mickey Mouse-shaped waffle complete with your choice of toppings. They also offer a variety of sandwiches and beverages.
When the Great American Waffle Company opened it was incredibly popular. Small waffles were the latest snack sensation in Japan at that time (presumably why they chose to open a waffle house). As the waffle craze tapered off, so did the long lines here; it's now even possible to find a seat most of the time.
I particularly like the decor here, especially the look of the outside of this restaurant. It faces Adventureland, and the architecture is a mix of Americana and wrought iron—an elegant transition from World Bazaar to Adventureland.