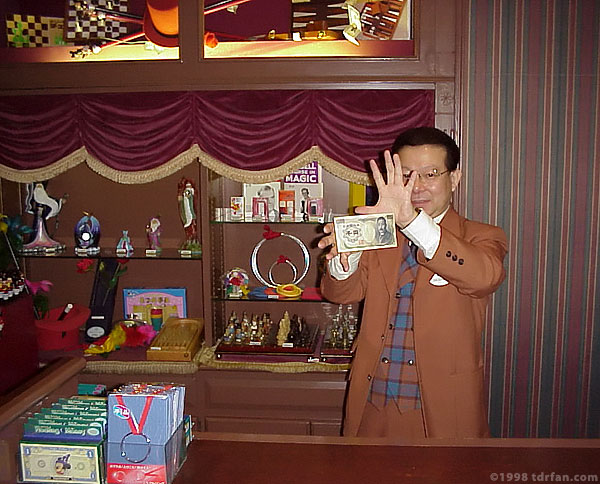 "Novelties, Puzzles, Illusions." Thus reads the text on the outside of the building. Sure enough, the Magic Shop sells these and other items of prestidigitation. Although most of the items for sale here have instruction booklets written only in Japanese, there are still many items of interest for the Westerner who can't read Japanese. You can find unique decks of cards, "Magic Eye" (autostereogram 3D) books, Halloween masks, and other items fitting this genre.
There are also live demonstrations of magic being performed on an almost continuous basis both inside the shop and on a small platform outside the shop.
This is a fun place, and it's worth a look even if magic is not your bag of tricks.