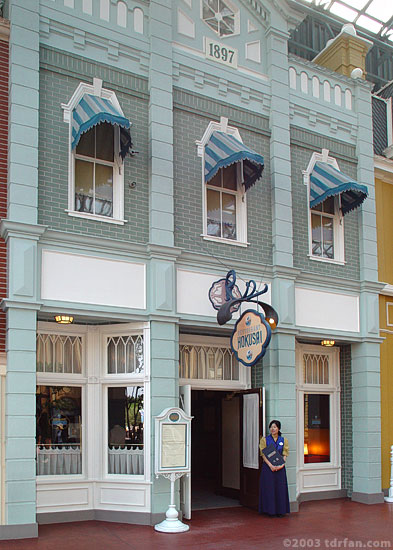 Although the Disney theme parks in Anaheim and Orlando are full of restaurants that serve American food, Tokyo Disneyland has only one restaurant that serves strictly Japanese fare: Restaurant Hokusai.
Japanese restaurants are not hard to find in Japan (imagine that!), but if you're only in the country for a short time and you want to sample some of the native cuisine, Hokusai is an excellent choice. The items here are pretty main-stream as far as Japanese food goes, although it is still Japanese and you may want to proceed with caution if you're not sure as to whether you'll like the taste or not (I love it!).
You can order "set" meals, which come with a variety of items, or order dinners like tempura (fried shrimp and vegetables). If you are lucky you might get a seat by the window, with a beautiful view of Cinderella Castle (although regrettably the view will be through non-opening lace curtains).