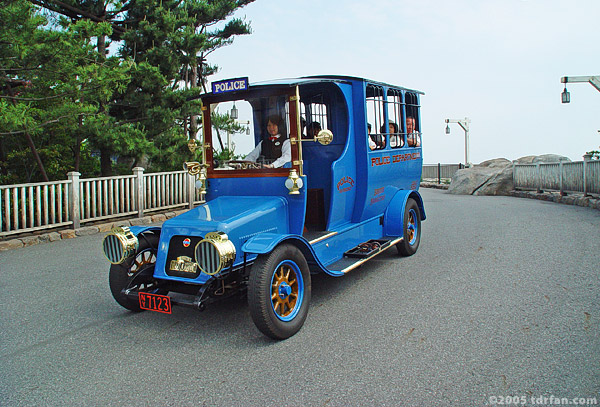 The Big City Vehicles are early-20th-century-inspired passenger vehicles that drive back and forth between the Cape Cod and New York Harbor sections of American Waterfront. They are similar to the vehicles you might see running down Main Street, USA at Disneyland in California.
Tokyo Disneyland Park has a similar version of the Big City Vehicles, the Omnibus. DisneySea's version works much better though. For one thing, the route the vehicles take has far fewer pedestrians than Tokyo Disneyland's route. The distance the Big City Vehicles travel is also quite a bit longer; this means they're actually a practical source of transportation between the two areas of American Waterfront, whereas the Omnibus is really more like window dressing.
Keep in mind that a ride on the Big City Vehicles is one-way only. If you want to return to the point at which you started, you will need to disembark at the end of the ride and get back in line for the return trip.