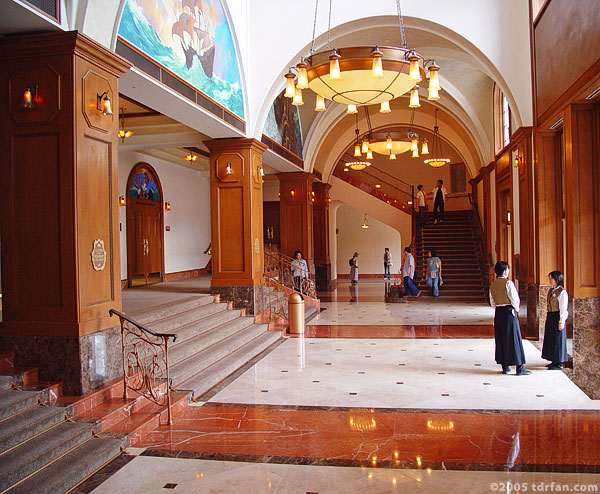 The Broadway Music Theatre is a grand venue that offers a 30-minute, live musical review. Expect fantastic productions values and performers with top-notch talent.
As you might expect, the theater itself is a comfortable, elegant setting, and was designed specifically for big productions. If I didn't know better I would think I was entering one of the oldest and grandest theaters in New York or San Francisco.
Like other live-performance venues at Tokyo Disney Resort, the show here changes every so often. The original show, entitled "Encore!", was a compilation of famous Broadway tunes. It was replaced by a show featuring big band jazz entitled "Big Band Beat." The theater seats many people, but the shows are popular and usually full for all performances. You will need to devote a large chunk of time out of your day to standing in line if you wish to get a seat.