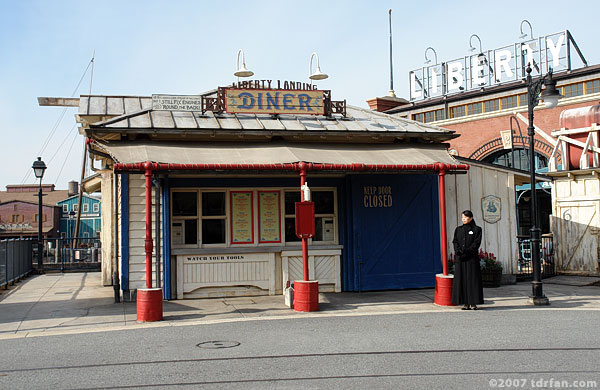 Located next to Restaurant Sakura, the Liberty Landing Diner's specialty is sushi rolls. The other items on the menu vary according to season.
In wintertime this food stand has one of my absolute favorite items to be found anywhere in Tokyo Disney Resort: Miso Cream Soup. Miso soup is a staple of Japanese cooking, and the creamy miso soup here is exceptionally delicious. I can almost guarantee you will love it, even if you don't normally care for Japanese food. On a cold winter day in Tokyo nothing hits the spot more perfectly.
Unlike most walk-up stands around American Waterfront, there are two service windows here so lines move pretty quickly. There are also more menu choices here than at the other stands, so this may be the best bet if you want to eat on the run.