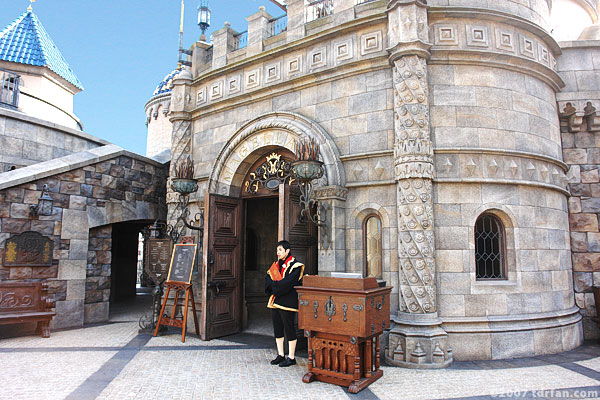 Magellan's is Tokyo DisneySea's most upscale restaurant. It is located near the Fortress Explorations area of Mediterranean Harbor; in fact, you may stumble into it thinking it's part of the Fortress.
The prices here are high, but the food, service, and atmosphere are absolutely wonderful. This is an elegant restaurant that you'd never expect to find in a theme park.
Magellan's also features a lounge called (drum roll) Magellan's Lounge. A full range of cocktails are available.