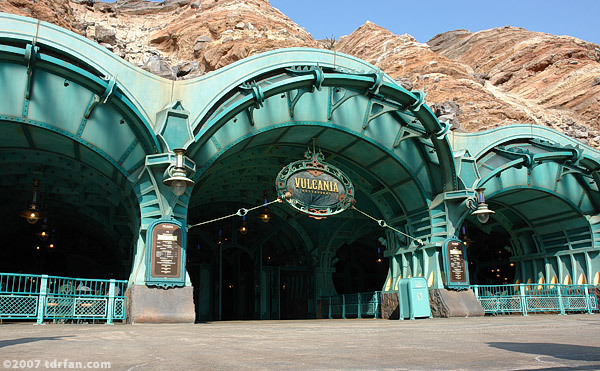 All restaurants in DisneySea are wonderfully decorated with themes appropriate to the area of the Park they're in, but the theming in Vulcania is nothing short of spectacular, even by DisneySea standards.
Built into the side of the Mount Prometheus volcano, the inside of this eatery is made up to look like a geothermal power station. The inside walls appear to be carved from lava rock, and the effects are very convincing.
The food here is buffeteria-style Chinese. The food is pretty tasty, but like many restaurants in DisneySea there aren't a large variety of choices.