The success of Tokyo Disneyland is unquestionable. For many years, it sat at the top of the list of the world's theme parks in terms of total attendance. Based on this success, executives at Tokyo Disneyland wanted to create a second theme park on the same property. Instead of copying an existing Disney park however, they decided to create a whole new experience, one that would not only celebrate the Disney tradition but also something that all Japanese hold sacred—the sea. Disney Imagineers took this concept and set out to create a park with the highest levels of elegance, excitement, and attention to detail. They succeeded brilliantly. The result is Tokyo DisneySea Park.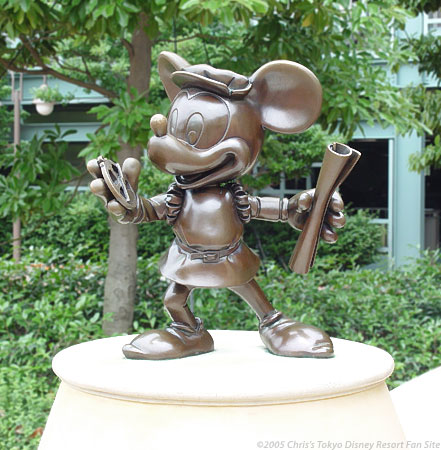 It's no exaggeration to say that DisneySea is probably the most beautiful theme park in the world. The design and execution of the theming and scenery are stunning, and it is immediately obvious that little expense was spared in the creation of this magnificent park.
Although DisneySea is a new design, parallels can be drawn to existing Disney theme parks. The Park features seven themed lands, laid out roughly in a circle around a central hub—although in this case, the hub is its own themed area (that being Mysterious Island). Like other Disney parks, DisneySea has an iconic structure at its center, in this case a volcano named Mount Prometheus. There is also a wide mix of attractions, some that are based on Disney movies and some that are purely originals.
I have heard that while Tokyo Disneyland is geared more towards kids (and the kid in all of us of course), DisneySea was geared towards a more mature audience. While it is still most definitely a family park, it's easy to see that they had adults in mind during the design process. There are more posh restaurants. Many restaurants serve alcoholic beverages (which are not available at all in Tokyo Disneyland Park). The shows are also generally geared towards a more mature audience (the Broadway Music Theatre is a perfect example).
One interesting feature of DisneySea is a five-star hotel built right into the park. The Hotel MiraCosta sits in and around the Mediterranean Harbor area of DisneySea, near the main entrance to the park. The design of the hotel integrates beautifully with the scenery of Mediterranean Harbor—if you didn't know about it beforehand you might not realize there was a hotel there at all. The quality and service match any five-star hotel in the world, and the hotel features its own gourmet restaurants and a first-class spa.
Like Tokyo Disneyland Park, DisneySea is spotlessly clean and meticulously maintained. It's interesting to note that because of the MiraCosta hotel's location inside the park, any maintenance or construction work that makes noise has to be done during the day.
Tokyo DisneySea is an amazing place that really has to be seen and experienced to be believed. If you visit there, don't blindly head off for rides and attractions. Make sure you take time to slow down and look at the exquisite details that go into making this park a magnificent, one-of-a-kind experience.